Guestblogging is turned off, and I'll be shutting down comments in a few minutes, and redirecting this URL to the new blog shortly thereafter.
Thanks for the memories, everybody.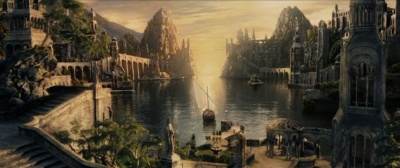 Oh, and don't be deceived by the title of this post. Much like The Return of the King, this blog will have more than one ending. :) One final "signing off" post will follow…
P.S. Since I'll be signing off as the "Irish Trojan," I should probably link one last time to the post that started it all, in regard to that name.