Archive for the 'Road Trip May 2006' Category
Thursday, May 18th, 2006
We're officially in the Phoenix Valley, on the 101 in Mesa, heading toward the 60, which will take us to Gold Canyon. Woohoo!
Here's the official Brendan & Becky Road Trip Photo for this, our seventh cross-country (or, um, cross-a-significant-part-of-the-country) road trip: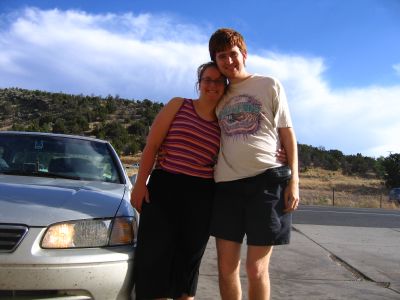 The pic was taken at a rest stop in Winona, AZ… not a particularly scenic view, but I knew it was going to be our last stop, and I wanted to get a picture of the two of us, since we have at least one such photo from each of our previous road trips. :)
And here's a really cool photo which makes me wonder whether, when J.R.R. Tolkien wrote "The Road Goes Ever On and On," he was thinking about I-40 in New Mexico: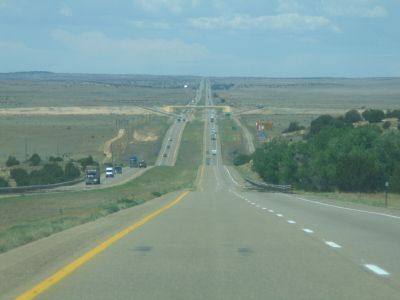 :) Pretty cool, eh?