Finally, my photos of Thursday's September 11 anniversary commemorations in New York City are online. Here are a few of my favorites: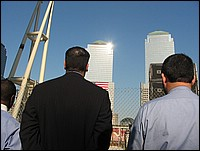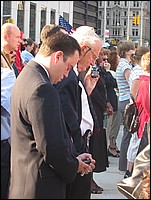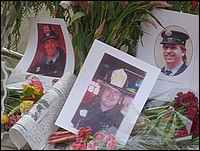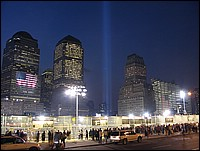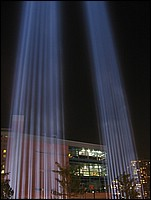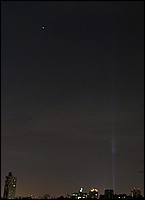 In that last photo, note the planet Mars to the left of the Tribute in Light beams.
I also have a pair of new audio files online: bells1.wav, a recording of the St. Peter's Church memorial bell ringing, and bells2.wav, a much louder recording of me ringing the bell. (Members of the public were lining up to ring it.)
And, of course, you can view all my audio-posts and photo-posts from my cell phone, blogged during the day as the events unfolded, in my 9/11/03 blog category.
Anyway, without further ado, here's my full, 103-picture photo album: