Ben Smith brings us up to date on the latest Obama conspiracy theory, courtesy of a former Lyndon LaRouche acolyte and a 9/11 Truth pamphleteer in South Bend.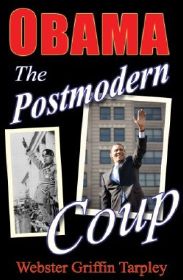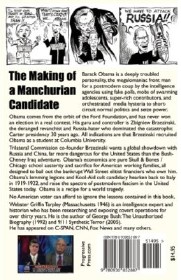 Naturally, since this is a LaRouchie thing, they accuse Obama of being a closet conservative, "a pawn of — wait for it — the CIA, the Ford Foundation, the Trilateral Commission, and Zbigniew Brzezinksi." LOL!
(I actually tried once to read a lengthy LaRouche pamphlet in its entirety, after a LaRouchie on USC's campus gave it to me. I literally couldn't get through it. It was utterly incomprehensible due to its sheer lunacy and logical incoherence. Those people are nuts.)
Smith also notes that the Reverend Wright controversy isn't quelling the Obama-as-secret-Muslim rumors: "I just got a viral email trying to resolve a major source of cognitive conspiracy dissonance by claiming that Trinity United Church is an Islamic front." Heh. God bless America.