Sixty years ago today, Harry S. Truman was President of the United States; Joseph Stalin was the Premier of the Soviet Union; Israel wasn't a country yet; gas cost $0.26 a gallon, and crude oil was $2.50 a barrel; a first-class stamp cost 3 cents; the minimum wage was 40 cents per hour; John McCain was 11 years old; the singer Kenny Loggins was five weeks old; the New York Yankees were reigning World Champions after beating rookie Jackie Robinson and the Brooklyn Dodgers the previous fall; Army's football team had recently seen their 32-game unbeaten streak snapped; the defending NCAA basketball champ was Holy Cross; there were only 21 amendments to the U.S. Constitution; the fastest any human being had ever run a mile was 4 minutes and 1.4 seconds; the Dow Jones Industrial Average was at 167; and, oh yes, my dad was born.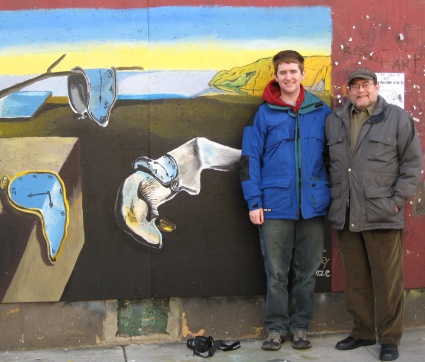 That's right — it's the illustrious Joe Loy's 60th birthday!!
I encourage everyone to leave comments making fun of him for being old. :) Er, and wishing him a happy birthday, too, of course. Hehe.
Happy Birthday, Dad/Papa!!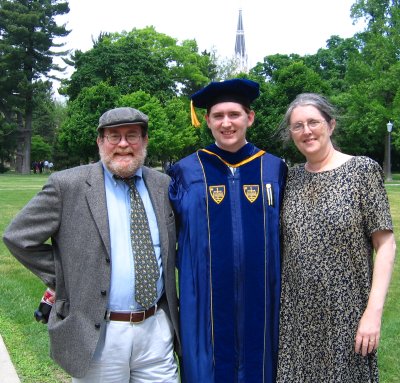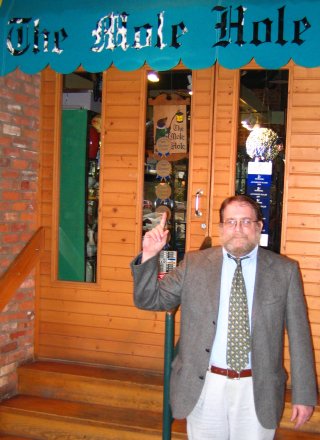 P.S. Obviously, my dad was a Valentine's baby. What's funny is that Valentine's Day fell on a Saturday in 1948, so if he'd been born a few hours earlier, he would have been a Friday the 13th baby instead!
Also, a fun fact that I learned while researching the history of 1948 for purposes of this post: ten days before my dad was born, an election was held in Ireland, and Fianna Fáil was voted out. As a result, four days after my dad's birth, Éamon de Valera, the first Taoiseach of Ireland, ceded power to John Costello. I'm sure infant Joe had an Irish song prepared for the occasion. :)
There is no truth, However, to the Rumor that his Birth Certificate contained several Instances of Random Capitalization for No apparent Reason. ;)