Today is Veterans Day. Also, yesterday was the 232nd anniversary of the founding of the Marine Corps. Both occasions give me an opportunity to reflect once again on the military service of my maternal grandfather, Giff Loomer, who fought in the Pacific theater as a lieutenant in the 2nd Marine Division during World War II. I blogged about this at length back in September, and the post, to my surprise and delight, was Instalanched.
I don't really have anything to add to that post — if you missed it, I'd just recommend that you go back and read it — but I did want to blog a few pictures of Grandpa and me that my mom recently scanned and sent me: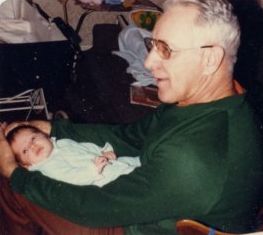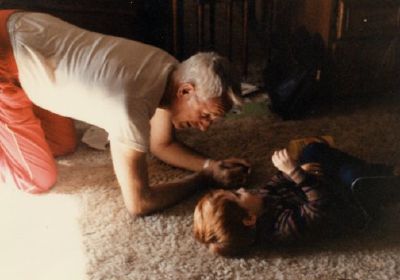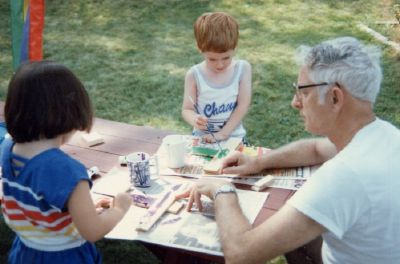 Those photos are from 1981, 1984 and 1986, respectively. (In the last photo, I'm with my cousin Alexis, making airplanes with Grandpa.) Sadly, Grandpa — who was the most hale and hardy of my grandparents, and seemed destined to live well into my teenage years if not longer — died in 1991, before my tenth birthday, due to an unlikely cascade of complications from surgery. As a result, I never got to know him through an adult's eyes, or talk to him about the things we might have talked about when I got older… including, perhaps, his war experiences. He was reluctant to talk about them at all, but as one e-mailer said in response to my September post, "The key, I think, is for them to live long enough, and you get old enough, that you can spend an evening drinking and talking with them." Alas, Grandpa and I never had that chance.
Anyway, God Bless Grandpa Loomer and God Bless all the brave men and women who have put their lives on the line to defend our nation and our freedom.