It figures that the one time I actually win a bet against Mike Tran, I can't really enjoy it because Notre Dame's triumph over UCLA coincided with USC's debacle against Stanford. Nevertheless, I did win the bet, which means Mike had to change his Facebook status for the day…

…and I get to re-post these lovely images from last year: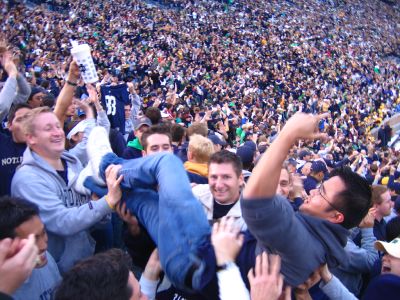 Heh heh. UCLA sucks.