While culling several old photo boxes recently, I discovered a bunch of used film rolls that hadn't been developed. Not knowing what they were, I took them into Walgreens to get them developed. I figured there would be a mixture of interesting photos and total duds, but actually, as it turns out, those undeveloped rolls were a real gold mine of fun memories, recalled by never-before-seen pictures, most of them from 2003. For example, here I am in my headier, more confidently pro-Iraq-war days, at a "Support the Troops" rally sponsored by the USC College Republicans: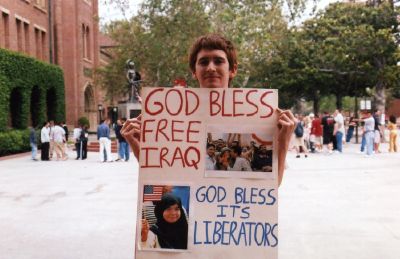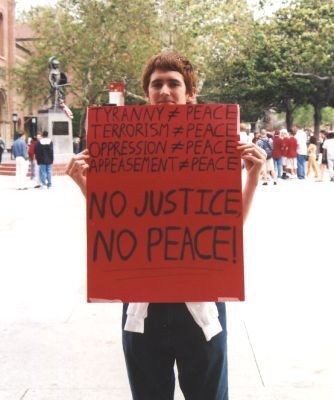 Say what you will about the war, but that was a damn nice sign I made. :) Anyway, later in 2003, here's me and Shannon in Rockefeller Center: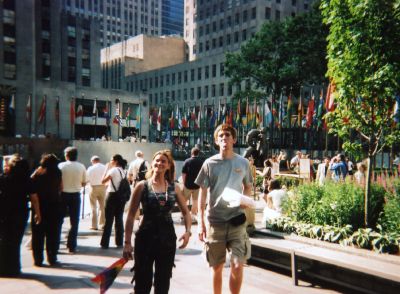 And then there's these adorable shots of Butter and Sasha when they were just little tiny kittens: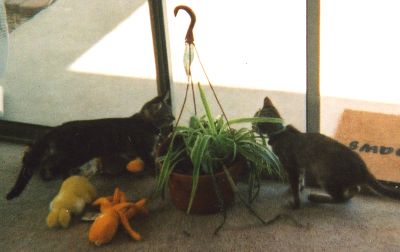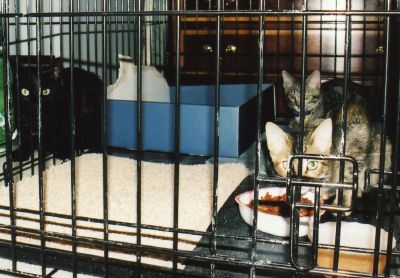 Aww! They were so little!
I also developed a much more recent roll of film, a throwaway camera that I used during Andrew and Bea's wedding when Becky had my digital camera. Check out this wonderful picture of Andrew's dad and Bea's dad, all smiles just after the ceremony: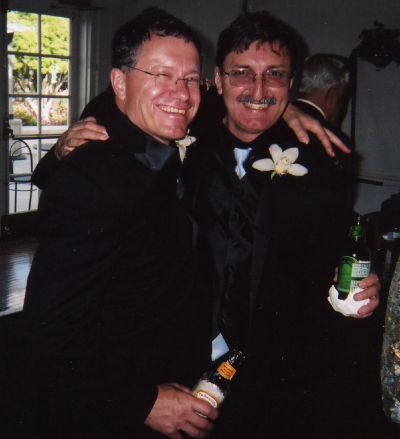 And here's a shot of Bea's maid of honor, Pardis, frantically scribbling last-minute notes in preparation for her speech, just minutes before the reception started: