We went to Rocky Mountain National Park today, which was awesome. Here's our signature group shot: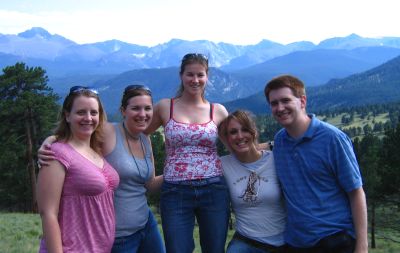 And here's the first official Becky Baby Bump photo, taken in Estes Park in front of an ice cream shop: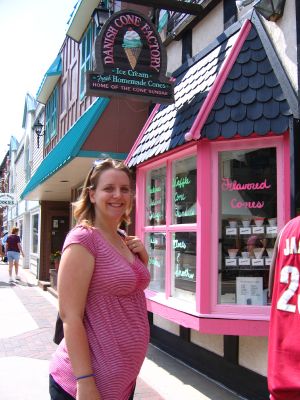 More pictures to come later. Now, I gotta pack and get to bed. Tomorrow morning, we head back east. Thanks for the memories, Denver!