Perpetual BrendanLoy.com whipping boy Mike Brey, caught in a "coaching death spiral" just a few months ago, has been named Big East Coach of the Year.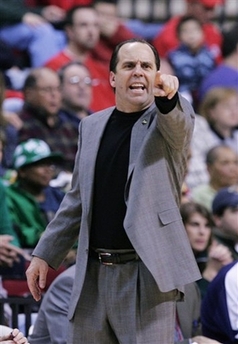 "Hey, you! Yeah, you, Brendan Loy! Come over here, I've got some tasty crow for you to eat. Mmmm, crow."

Nice season, coach. Keep it up.