I'm done with my Immigration Court assignment in Chicago, and so naturally, before catching the 12:35 CST (1:35 EST) bus back to South Bend, I decided to stop by the Apple Store on North Michigan Avenue — my personal mecca — just for fun. Hey, it is my birthday! :) And oh, the temptation to buy myself a present! Surely there's something modest I could get myself… like, y'know, a 15-inch MacBook Pro, with its awesome built-in webcam… only $2,500!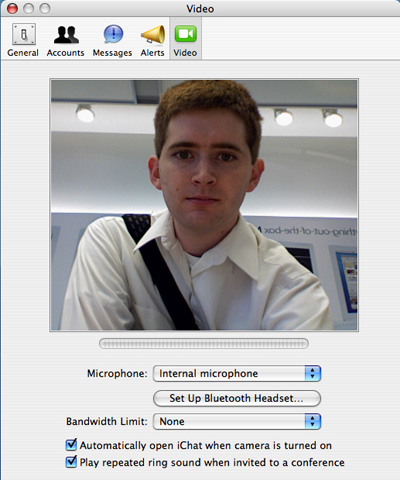 Heh. Just kidding, Becky. :)
P.S. I tried to post two cell-phone photo posts earlier, but they didn't upload for some reason. It's possible they may randomly appear hours or days later. If so, one of them will have the same title as this post, and some of the same content. Oh, well.