Great Big Sea ROCKS!!!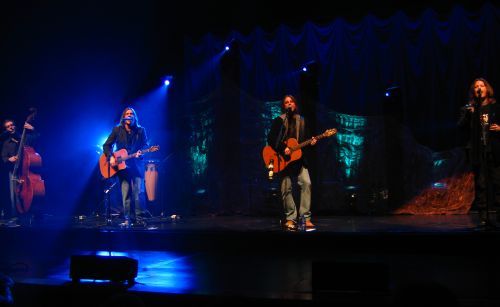 The view from the third row. You know you've got great seats when you can only just barely get a picture with all four singers in it.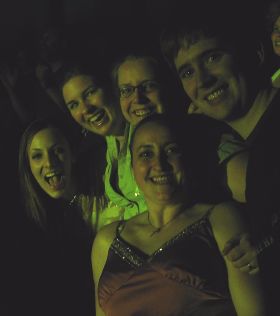 Kristy, V, Becky, Teresa and me, having a blast!

source file
The music may be muffled in this low-quality video, but the enthusiasm is clear as GBS performs "When I'm Up."

source file
The end of the concert, an awesome a capella send-off with "Old Brown's Daughter." It was amazing to me that Alan could hit those high notes — and project so well without amplification — after rocking out for almost three hours. What a show!

More later. Must sleep now.