"She lived her life as a shooting star -- burning so brightly and all too soon extinguished." --Zachary LeFoll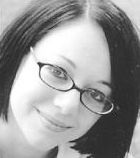 Sarah Elizabeth LeFoll, 1983-2005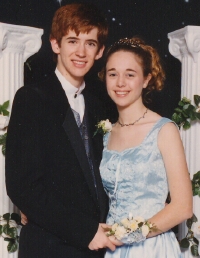 Me and Sarah at her junior prom, April 28, 2000

Newington High School Class of 2001 grad Sarah LeFoll, also known as "Scout" or (back in the day) "Gimpi," died tragically and unexpectedly on September 16, 2005 in Utah, at age 22. Below is a series of links celebrating Sarah's life and mourning her death.
This memorial page is a work in progress. Contributions are welcome. If you have photos, videos, sound clips, written material, or anything else you'd like to contribute, please e-mail
tips@brendanloy.com
.
Donations in Sarah's memory may be directed to the Newington High School Music Fund, 605 Willard Ave., Newington, CT 06111.
Click here
to leave a comment on this memorial page.
Click here
to share a memory, express your condolences or otherwise pay tribute to Sarah.
Celebrating Sarah's life: Music
Celebrating Sarah's life: Photos
Celebrating Sarah's life: Words
Mourning Sarah's death
Blog posts
Music from Sarah's funeral