By Brendan Loy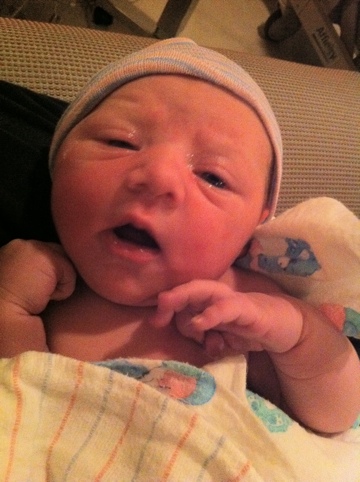 Born July 12, 2011 at 2:25 PM, 8 pounds 6.1 ounces, 21 inches, with brown hair. She's perfect. Baby and mommy are healthy. Yay!!!
Unofficially, subject to verification, Keri Hyles wins date/time portion of Baby Pool (by just 3 minutes over Alasdair!) and Uncle Larry wins weight/length portion (in a tiebreaker over Mom herself, Becky).
Comments on "Loyabelle has arrived!"
5 Responses to "Loyabelle has arrived!"
---
You must be logged in to comment. (Why?)

Please register with The Living Room Times, or log in using your Facebook, Google, OpenID, Twitter, AOL or Yahoo account, or your existing Living Room Times account.