By Brendan Loy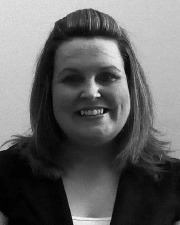 Longtime blog reader and 2004 Notre Dame alum Lauren Taylor of Smyrna, Georgia (a.k.a. NDLauren) is the champion of the 13th annual Living Room Times NCAA women's basketball pool.
Taylor clinched the pool Monday night — on the first night of the Elite Eight, one of the earliest clinches in LRT history — when Stanford beat Xavier on a Tyus Edney-like buzzer beater by Jeanette Pohlen. Earlier, Taylor had taken a commanding lead when #4-seed Baylor advanced to the Final Four — just as she, alone among the 65 pool contestants, predicted.
There are three main reasons Taylor was able to clinch so early: her bold Baylor pick, the near-unanimity of the field in picking UConn as the national champ (and, to a slightly lesser extent, Stanford as the runner-up), and the numerous upsets that have kept every top-2 seed except UConn and Stanford out of the Final Four, thus eliminating most competitors' opportunity to gain further points.
When Baylor won, Taylor increased her lead over her nearest competitors, Gary Kirby and Alison Flipse Vargas, from 2 and 7 points, respectively, to 17 and 22 points. That's crucial because each correct Final Four pick is worth 15 points, each correct finalist pick is worth 20 points, and a correct champion pick is worth 25 points. So Taylor's edge at this late stage is a fairly commanding lead.
Only four contestants — Kirby, Vargas, Randy Styles and Michael Rosenkrantz — are within 25 points of Taylor. And all four have UConn beating Stanford in the title game, as does Taylor, so they can't gain any ground there. Indeed, the only contestant in the top 17 with any remaining opportunity to gain points on Taylor is Vargas, who has #3-seed Oklahoma beating #4-seed Kentucky today and going to the Final Four. But that would be just a 15-point win, pulling her within 7 points and moving her into second place, but not allowing her to catch Taylor.
As the pool standings show, UConn is the predicted national champion for 22 of the top 26 contestants, and the other four contestants' picks have already been eliminated: #1-seed Tennessee (eliminated by Baylor), #2-seed Notre Dame (eliminated by Oklahoma) and #5-seed Michigan State (eliminated by Kentucky). The highest-ranked contestant with a still-alive champion pick other than UConn is Mark Gardner, who has Stanford winning it all. But he's in 28th place, 52 points behind Taylor, so it won't matter to the top of the leaderboard even if that happens — his best possible finish is sixth place.
Similarly, everyone in the top 17 has either Stanford or an already-eliminated team (namely Nebraska, Tennessee or Ohio State) as the runner-up. Brian Newbold, tied for 18th place 46 points behind Taylor, has Oklahoma as the runner-up, but again, he's too far behind to threaten the leaders. Newbold can finish no higher than third.
Overall, 52 of the 63 contestants have UConn reaching the title game, and 49 have the Huskies winning it. 40 have Stanford reaching the title game, and 35 have them losing it. And many of those who made different picks are in the bottom half of the leaderboard.
The final contestant to be mathematically eliminated was the pool's youngest competitor, 2-year-old "Loyette" Loy, who filled out her bracket (or as she says, "racket") by the same process shown here. Her unlikely title-game pairing of Xavier and Florida State allowed her to stay alive, so long as both the Musketeers and Seminoles were alive, despite being in 49th place heading into the Stanford-Xavier game. But Stanford's win eliminated Loyette's already slim hopes of victory. She is now tied for 55th place, and her only remaining possibility to gain further points depends on Florida State pulling a monumental upset — possibly the biggest upset in women's basketball history — over UConn today. She could well finish 60th or lower out of 63.
The final contestant with a realistic hope of catching Taylor was Vargas, but she needed Duke to beat Baylor yesterday and Oklahoma to beat Kentucky today. As noted earlier, she can now finish no better than second place.
Taylor, a former member of the Band of the Fighting Irish and the co-vice president and young alum coordinator of the Notre Dame Club of Atlanta, is the second Golden Domer to win the LRT women's pool, along with a href="http://www.brendanloy.com/wp/2008/04/jeff-freeze-wins-womens-pool.html">Jeff Freeze in 2008. She is the fourth consecutive women's pool champion who has never met Brendan Loy personally but is a long-time blog reader, following Scott Fort, Freeze, and Michael Holtsberg.